Touchpoint™ Plus Controller
Touchpoint™ Plus takes the user experience to the next level. With its unique user interface, operators are able to take control of their gas detection system, safe in the knowledge that their site and staff are protected and productivity is maintained.
Designed to work across multiple industries, Touchpoint™ Plus' modular architecture enables you to customize your system to meet your specific application requirements.
Quick and easy setup and use
Intuitive touchscreen user interface
Traffic light style status at a glance
Ergonomic industrial design
Suited to a wide range of industries
8 channels of gas detection (16 with Expansion Unit)
Accepts 2 or 3 wire mA or mV inputs
Touchscreen LCD
Built-in powered alarm outputs
Optional Modbus TCP/IP or RTU output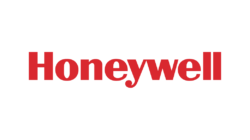 Request A Quote