Reusable Coverall Honeywell Spacel 3000 RA / EBJ
Standards
EN 13034: 2005+A1 : 2009
EN ISO 13982-1: 2004+A1: 2010
EN 14605: 2005+A1: 2009
EN 14126: 2003
EN ISO 13688: 2013
Features and Benefits
Liquid tight coverall designed to protect workers from chemicals. Its new ergonomics offer a better fitting and protection. Model with elasticated wrists and ankles; double adhesive flap and welded zipper.
Double adhesive flap Welded zipper Very good abrasion, tear and puncture resistance Watertight due to "Spaseal" welding, an exclusive Honeywell Safety Product process.
New design for better comfort and safety Raw material elongation up to 400% Elasticated hood, waist, wrists and ankles.
This product is a single use garment. The user can wear this garment in association with other equipments (shoes, gloves, glasses, masks…). Do not use the overalls when there is a defect. When the closing system is faulty, the seams open or any other defects which appear.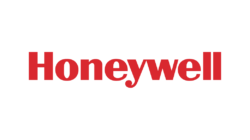 Request A Quote