Mechanical Gloves Ansell ActivArmr Hycron 27-805
Standards
CE
EN 420:2003 + A1:2009 ; Category II
EN 388 ; 4221B
ANSI 3
Features and Benefits
A big tough glove for a rough, tough life: three times more durable than heavy-duty leather.
The unique coating formulation of Hycron 27-805 offers better resistance to sharp and abrasive environment for an extended wear life.
The nitrile coating offers a good barrier against oil and grease.
Built with cotton and jersey fabric for an optimal comfort.
Stronger and more flexible than PVC. Also provides an excellent barrier to grease and oil, and does not degrade like leather or cotton.
Made without silicone Guaranteed clean for metals and motor manufacture.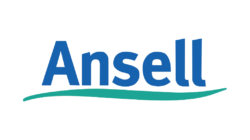 Request A Quote