Mechanical Gloves Ansell ActivArmr 78-101
Standards
CE; Category III
EN 420:2003 + A1:2009 / 214XA
EN 407 / X1XXX
EN 511 / 010
ANSI 3 ABR
Features and Benefits
Comfortable knitting meets Ansell technology to provide comfort and cold protection.
ActivArmr® gloves dry faster than cotton.
Efficiently eliminates moisture from the skin, thus ensuring the wearer's warmth and comfort Special hollow-core fibres.
Provides the best thermal insulation barrier between the skin and surrounding environment Automatic knit technology construction.
Permits longer, more comfortable wear Washable at maximum 40°C. More hygienic for the wearer
Thermal insulation for cold weather protection.
Automatic knit technology for long more comfortable wear.
No seams to rub or chafe. Designed to avoid any discomfort or skin irritation.
Ambidextrous to fit either hand. No need to pair, therefore more economical.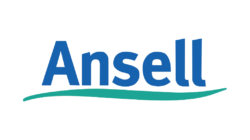 Request A Quote