FSL100
Honeywell's FSL100 range of Light Industrial/Commercial Flame Detectors enables simple coverage of fire hazard areas across many fire hazard applications. Installation, set-up and operation are simple. Wide solid area coverage and fast speed of response omtimize safety. With inbuilt automatic test and test lamps available to cover all models, reliability is ensured.
UV, UV/IR and IR3 Flame Detectors to cover a wide range of applications
Robust, simple to install & set-up; Wide angle and fast speed of response
Automatic test and test lamps for simple check and maintenance.
FSL100 Flame Detectors – UV, UV/IR and IR3 for light industrial applications
GRP Housing, available in Red or White with optional swivel mount
12-14Vdc, 25mA nominal operation
4 to 20mA and Relay outputs.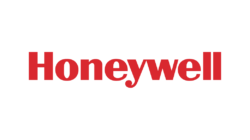 Request A Quote