Electrical Gloves Sibille Fameca GLB
Standards
CE
EN 420; Category III
EN 60 903 : 2003
CEI 60 903 : 2002
Features and Benefits
Beige natural latex insulating gloves for electricians, cut edges.
Its ergonomic shape and lightly powdered interior make the glove easy to slip on and off.
Its natural latex base offers high dielectric characteristics.
Insulation of hands by class and according to the nominal supply voltage.
Must be used with a pair of leather overgloves for mechanical protection.
Operating Voltage: 500 V – 36000 V.
Length available: 36 cm & 41 cm.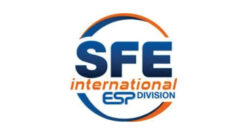 Request A Quote