Apron Ansell PVC-45
Standards
CE; Category III
EN 13034 : 2005 (Type 6)
ISO 13982 – 1 : 2004 (Type 5)
EN 368
Features and Benefits
Wherever oil, grease and chemicals are present, Ansell aprons help workers keep clean and protected from harmful contact.
PVC (Vinyl) aprons traditionally offer excellent protection where splashes from acids and caustic bases are a concern.
The PVC construction is flexible yet offers resistance to abrasion and puncture.
These heavy duty PVC aprons feature 18mil die cut PVC and offer users a combination chemical splash protection and flexible comforts.
48 inch ties and sealed grommets provide a durable, consistent and adjustable fit on all sizes and styles.
Sealed grommets with adjustable tiesallow for size adjustment without tear-out.
Bib styles in two sizes with adjustable ties ensure optimal fit for a wide range of users.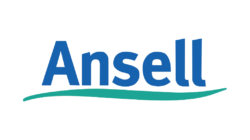 Request A Quote