Aluminium mobile tower JUST Leitern & Gerüste TYPE 46
Features and Benefits
Type 46 has all the technical and economical advantages of the type 47. It is versatile in many fields of application and besides all the platforms, connecting struts and wheels are also suited to type 47. Reliability and stability confirmed with practice.
Height from 2,5 m until 12 m in accordance with EN (Characteristically going up to 18 m).
Length from 1,85 m; 2,45 m; 3,05 m industrial production (Possibly different length).
Width 0,75 m + stabilizer.
Permissible load 200 kg per m2, max. capacity. 500 kg (scaffolding class 3).
JUST European scaffolding type 46 is the little brother of European scaffolding type 47. Due to its overall width of 0,75 m – usable width of 0,6 m, this scaffolding may be erected even on very narrow sites.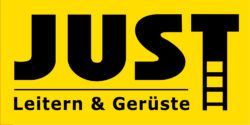 Request A Quote