1 Point Harness
Honeywell Titan™ HD
1 Point Harness – H Design®
The Honeywell HDesign® harnesses are the new generation of harnesses dedicated to construction and general industry sectors providing the highest standard of safety to workers. Its brand new innovative and ergonomically defined H-architecture has been specially designed to provide a unique comfort and freedom of movement to users to let them concentrate on their job and do great work at height.
Standards/regulations
• EN 361 – Safety Harness.
Easy and quick adjustability & connection
• Easy to access and adjust buckles: Intuitive movement up to down.
• Very accessible anchor points: Bigger Back D-ring for easy Rescue Operations.
• Adjustable chest strap with mating buckles for a perfect fit in height and width.
• Adjustable leg straps with mating buckles.
• Easy front strap clip.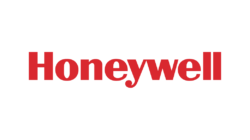 Request A Quote