Multi Risk Gloves Worxwell 2755D
Standards
CE
EN 420
EN 388 / 4121
Features and Benefits
A reinforced Polyvinyl chloride (PVC) glove, combining the durability and chemical resistance of PVC, with the added strength and comfort of an interlock knit cotton liner.
Superior dexterity and the high levels of wet and dry grip contribute to wearer safety and ultimately to the overall productivity.
Double dipped, jersey liner using Hexamoll DINCH from BASE instead of DEHP.
Rugged rough finish optimizes cut and abrasion resistant Jersey lining keep hands warm.
Length of 40 cm providing a better protection of the forearm of the user.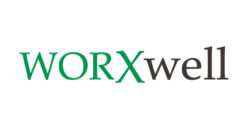 Request A Quote